The Best Plants in Town
We are as beautiful as a flower show and as practical as your neighborhood garden center. We are a retail and wholesale nursery and grow 90% of what we sell.
learn more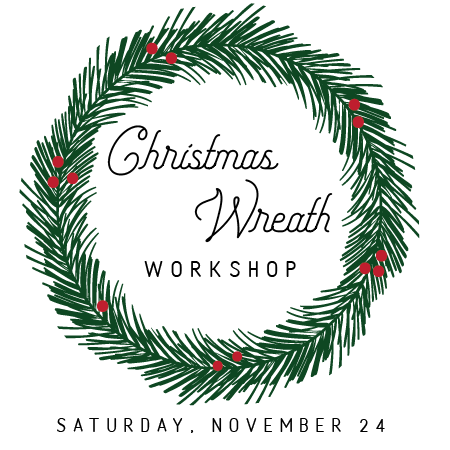 Christmas Wreath Workshop
Join Sabine and Barb at our first ever wreath workshop, using fresh holiday greenery and decorations! Class size is limited so please call to reserve your spot.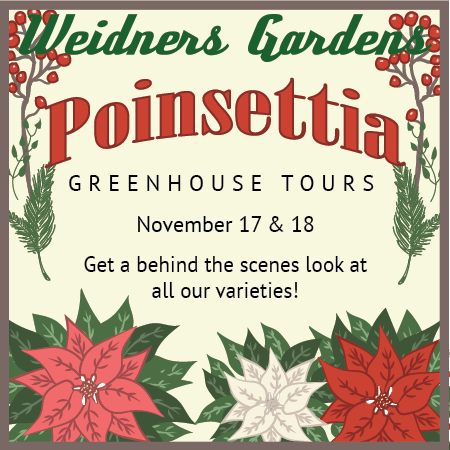 Poinsettia Greenhouse Tours
It's that time of year already! Our poinsettia greenhouse tours are one of Weidners most popular events of the year! Come get a behind the scenes look at how we grow our varieties of lovely poinsettias for the holidays.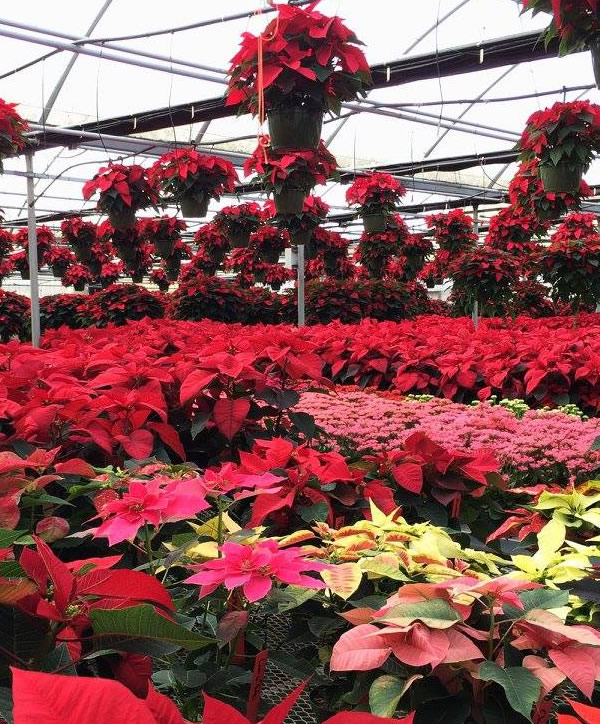 Can I make my poinsettia bloom next year for Christmas? Do you know how to be successful with your poinsettias? With proper care today's poinsettias will stay in bloom for months.
Locally grown means a better value for you!
We are known for being the nursery where you will find the newest and best plants…the nursery where honest and knowledgeable information is happily shared…the nursery that is backed by a lifetime of experience.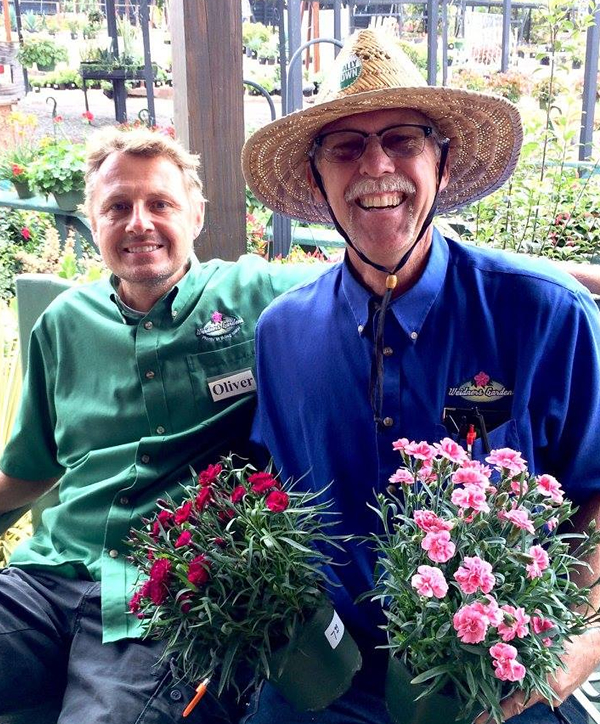 Hidden away in encinitas, this garden gem has the largest selection of plants at affordable prices. For all of my socal friends who want some lovely green and growing things, I would highly recommend stopping by Weidners.
Love the wonderful selection of succulent and the whimsy while walking thru the nursery.
Weidners is the greatest place. People are friendly and helpful. Healthy plants to buy and so many colors it is always festive. I never want to miss a stop if in the neighborhood. It is a must stop nursery.
Most beautiful and healthy flowering plants and succulents!
$1 off 4″ Cyclamen Regular price is $5.99
4″ Pansies 25% off
Offer valid 11/01/18 through 11/30/18. Cannot be combined with any other offer.