Our Team
Who wouldn't like to play in the garden all day? Being outside in the sunshine and fresh air just makes for a happy day. How about being surrounded by all the amazing colors we have to offer.
We Really Aren't Just Another Nursery!
Part of what makes Weidner's a great nursery are the people who work here.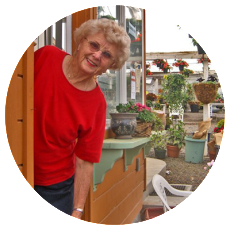 EVELYN WEIDNER

Garden Center Matriarch
Ms. Weidner herself. You'll usually find her outside talking to people just like you. A life time in the business gives Evelyn lots of good information to share. And, the more she's around people the more energy and ideas she has.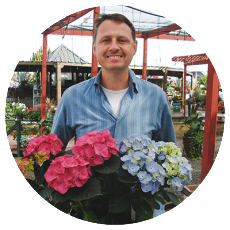 OLIVER STORM

Lead Grower / Partner

Meet our Head Grower and Production Manager at Weidner's. His name is Oliver Storm. He is the person who makes sure that all of our plants are perfect for you and on time.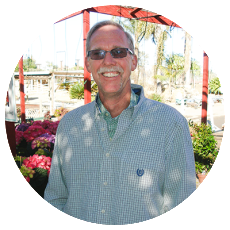 KALIM OWENS

Sales / Partner

He is the nursery's general manager, he's also our wholesale sales manager. Are you a business, a church or organization and want a great deal on poinsettias? Talk to Kalim about our Christmas Business order program A man of many skills. Kalim is always helpful and easy to work with. We're lucky to have him!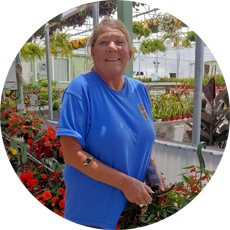 KRISTY OLSEN

Mastery Nursery Professional

Kristy is a native, Southern Californian. She worked for Sunshine Gardens for 17 years. She recently joined our team and we are very lucky to have her! She has a plethora of plant knowledge and knows what plants work well in our region. Her specialty is vegetables herbs. If you are looking to start an edible garden, ask Kristy. She has her favorites especially when it comes to peppers and tomatoes.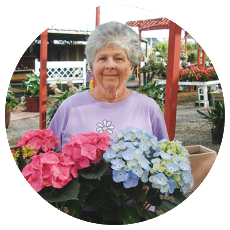 CHRIS FORSTER

Gardening Expert

Chris is not only an amazing gardener but she has a wonderful eye for design. When there's time she works her magic on the "window" displays, check them out! ( psst, tell her you love her photo, it will make her day.)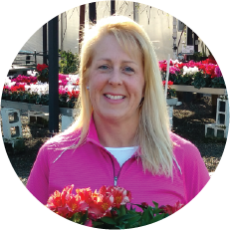 BARB
Retail Manager

Barb is a Master Nursery Professional and Southern California transplant, having honed her skills in military gardening clubs and groups around the US. She joined Weidners in 2018 bringing several years of experience at local garden centers, and a horticulture degree from Mira Costa College in Nursery & Crop Production. Barb works hard to make Weidners a 'Destination Garden' where you will find color, beauty and the best plants in town!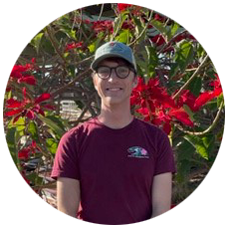 JIMMY STOKES

Nursery Professional

Jimmy grew up on the east coast. After a stint traveling the world with the US Navy and working in the tech industry, he moved to San Diego to start his career in plants, and his family. Jimmy lives with his husband, Steve, son, Eamon, and two dogs in La Costa.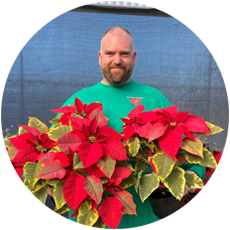 WES PERRY

Nursery Professional

Wes grew up in Encinitas, and learned to love gardening from his mother, who'd regularly visit Quail Botanical Gardens, The Flower Fields, and the endless plant shops around north county. Previously Wes worked at Gethsemane Garden Center in Chicago, and is thrilled to be back in California with Weidners. He specializes in colorful annual containers and soft succulents.