2023 Class & Event Schedule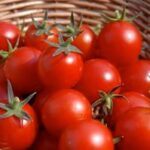 "Tomato Class"
with Richard Wright
Saturday, March 25th @ 10am*

Richard Wright will teach you how to grow a bumper crop of tomatoes. Richard will discuss variety selection, site location and preparation, fertilizing and watering.
*This is a free class and no registration is required to attend… Just show up!


Date: 3/25/23Location: Weidners
Time: 10:00amPrice: FREE