Contemporary Planters by Peach & Pebble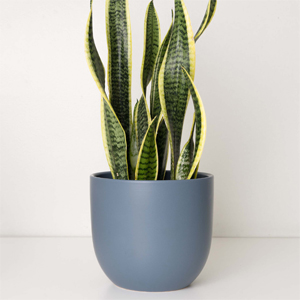 Clean, simple curves define this stunning twist on the ceramic cylinder. They are available in trend forward colors. The ceramic egg will add a pop of color
to your home.
AVAILABLE IN:
Blue Indigo
Forest Green
Grey
Soft Pink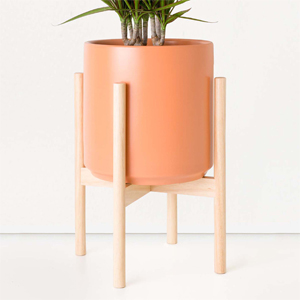 The modern take on a classic plant pot. These gorgeous planters are porcelain ceramic fired in a specialty mold and finished by hand. Each planter includes
a drainage hole and an optional rubber stopper.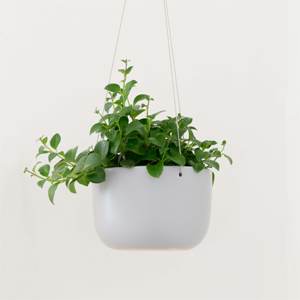 Pair this planter with your favorite vine or Pothos plant to create the hottest look in town.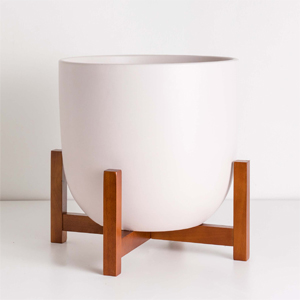 A natural complement to elevate your houseplants. Makes a perfect fit for ceramic and egg shaped planters.
AVAILABLE IN:
7 Inch
10 Inch
12 Inch
Dark Wood
Natural Wood